VISTA, Calif. – (May 18, 2018) – Ready America Inc., the USA's leading disaster supply company, announces the introduction of a new one-step opening cap for its 1 liter emergency preparedness drinking water carton.
The innovative HeliCap™ enables the Aqua Literz drinking water cartons to be opened in one easy step that eliminates the old style pull tab.
The new cap has a built-in mechanism that breaks the seal of the water carton, which allows for improved pouring because there is no pull tab or foil seal to remove.
HeliCap™ combines those two steps into one convenient twist and the screw-cap design also makes the cartons easy to reseal.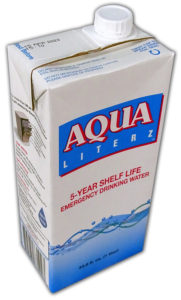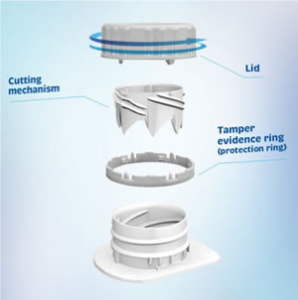 "One of the benefits of the new cap is that there is a bigger pouring diameter which means there's a smoother flow and less splashing of the water," said Ready America CEO Dean Reese.
"The Aqua Literz drinking water cartons can even be stored on their side without the risk of water leaking out of them."
The cap also includes a visible tamper evident ring to give consumers added confidence that the water cartons are safe and secure.
Fewer materials are used to produce the HeliCap™, resulting in less waste and making it a better choice for the environment.
The cartons are fully recyclable and made mostly from renewable sources.
About Ready America
Ready America is a full-service disaster solutions provider which offers customers a range of quality products and services to suit their needs. To learn more about Ready America please visit www.readyamerica.com and for more information on Aqua Literz go to www.aquablox.com
Contact:
Dean Reese 760 295 0234 (o) | dean@readyamerica.com